180 Corbin Avenue, Bay Shore, NY 11706
MON - FRI (8:00 AM - 5:00 PM)
Thank You!
One of our dedicated staff will be in touch via phone and email to confirm your appointment date and time.
Blog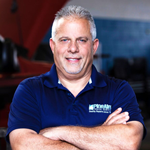 Also, don't forget to signup for our blog! Written by Dave Bloom for small business owners & employees of all walks of life.
Free E-Book
Download our e-book of the "10 things to look for in a Truck Repair shop" below.
[wpseo_map id="237" width="100%" height="600" zoom="-1" map_style="roadmap" scrollable="1" draggable="1" show_route="0" show_state="1" show_country="1" show_url="1" show_email="1" default_show_infowindow="1"]