My name is Dave Bloom and I am the owner of a truck repair company called Pine Aire Truck Service.
We opened in 1986 and although we are a successful and respected truck repair company, I understand that it is a continuous challenge to adapt to the times and offer clients a top notch service experience. In fact, this is the challenge that all small businesses face today, which is why I am writing this blog. Twice a month I will share articles aimed at inspiring and educating those who run and work at small businesses through the lens of building one of the top truck repair companies in the nation.
Let me start by telling you a little about myself…
I was born into an awesome family in the greatest part of the world: Long Island, New York! I grew up in a middle class neighborhood called Deer Park and was a quiet kid with an adventurous soul. School was not my forte and I avoided it a lot, sorry mom!
My generation built "go karts" out of wood and pieces taken from shopping carts. Our parents never bought materials for us, so we scavenged. After time, we graduated to creating chopper bikes out of plumbing pipe and mini bikes powered by lawn mower engines. I soon moved onto tinkering with my parent's cars and then my own. I took apart and attempted to repair whatever I could, and some things even went back together!
My first job was at a tire shop where I lied about my age and having a driver's license. I was 15.
The morning before my first work day, my shop teacher taught me how to mount tires. For the first few weeks, I gave my tips to the other tire changers in exchange for training. I graduated high school to the delight of my parents and teachers and gave college a shot.
My dad was a real estate broker. So when I realized that I loved college as much as I loved high school, it was into the family business I went. After 5 years of poverty, I decided suits and ties were not for me and it was time to return to MY passion, auto repair.
Young and dumb…
I returned to auto repair as a manager, and quickly found out that my bosses didn't know all that much. My work made them a lot of money and I thought to myself; "I should have my own truck repair company, do things my way, make a ton of money, take off when I wanted to… the good life."
What I did find out in a short period of time was that I didn't know everything. In fact, I really didn't know diddly squat. I also realized that my old bosses were not so stupid and that the IRS is made up of very mean people who are paid to destroy the lives of young entrepreneurs. In all honesty, although I was a good truck mechanic I knew nothing about being a businessman. I had a lot to learn.
Long stretches of hard lessons and Ramen noodles followed. Luckily, my short lived real estate career taught me how to survive with little or no money. Thank God for my wife having a steady job along with great love and patience.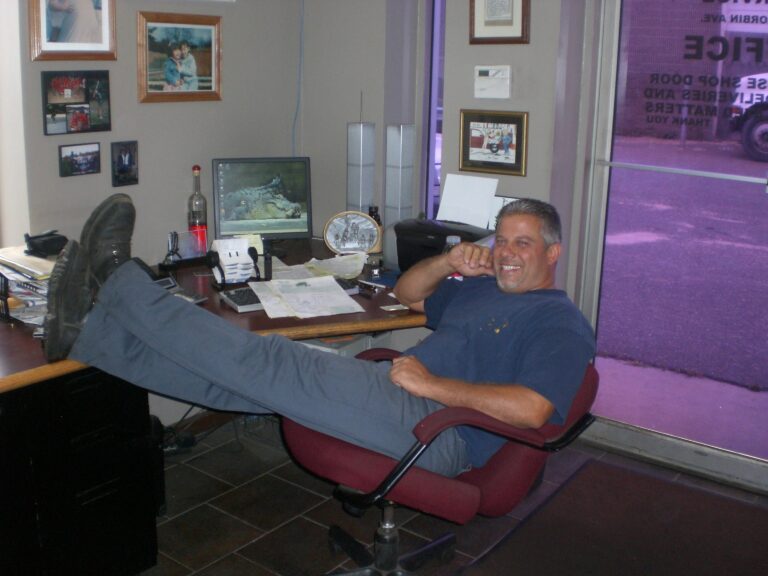 The Comeback and Passing it on…
I turned to education to increase my knowledge of running a business. Ultimately, I fought my way through and have become successful.  Now I help other business people, managers and employees succeed without having to struggle through the same disasters that I endured.
My experiences may be related to running a truck repair company, but are mostly applicable to any business. I find humor in many things and have a keen eye for observing life situations that can educate but also lighten up your day. I hope that I can inspire people to think outside the box, invest in education, work hard and build a brighter future. It is truly worth it! The things that you work hardest for are usually the things you are most proud of.
So keep the faith and let's stick together and help each other grow. Until my next blog post….
Thank You!
Latest posts by Dave Bloom
(see all)